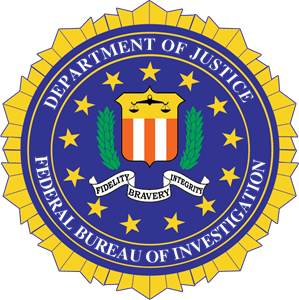 Website: https://www.fbi.gov/
The Nation Calls, 1908-1923
By 1908, the time was right for a new kind of agency to protect America.
The United States was, well, united, with its borders stretching from coast to coast and only two landlocked states left to officially join the union. Inventions like the telephone, the telegraph, and the railroad had seemed to shrink its vast distances even as the country had spread west. After years of industrializing, America was wealthier than ever, too, and a new world power on the block, thanks to its naval victory over Spain.
But there were dark clouds on the horizon.
The country's cities had grown enormously by 1908—there were more than 100 with populations over 50,000—and understandably, crime had grown right along with them. In these big cities, with their many overcrowded tenements filled with the poor and disillusioned and with all the ethnic tensions of an increasingly immigrant nation stirred in for good measure, tempers often flared. Clashes between striking workers and their factory bosses were turning increasingly violent.
And though no one knew it at the time, America's cities and towns were also fast becoming breeding grounds for a future generation of professional lawbreakers. In Brooklyn, a nine-year-old Al Capone would soon start his life of crime. In Indianapolis, a five-year-old John Dillinger was growing up on his family farm. And in Chicago, a young child christened Lester Joseph Gillis—later to morph into the vicious killer "Baby Face" Nelson—would greet the world by year's end.
But violence was just the tip of the criminal iceberg. Corruption was rampant nationwide—especially in local politics, with crooked political machines like Tammany Hall in full flower. Big business had its share of sleaze, too, from the shoddy, even criminal, conditions in meat packaging plants and factories (as muckrakers like Upton Sinclair had so artfully exposed) to the illegal monopolies threatening to control entire industries.
Left: Criminals, start your engines: In 1908, the first Model Ts began rolling off the assembly lines, giving crooks both a tool and a target for crime. Library of Congress. Right: President Roosevelt's Cabinet. Attorney General Bonaparte is the third from the left. Library of Congress.
The technological revolution was contributing to crime as well. 1908 was the year that Henry Ford's Model T first began rolling off assembly lines in Motor City, making automobiles affordable to the masses and attractive commodities for thugs and hoodlums, who would soon begin buying or stealing them to elude authorities and move about the country on violent crime sprees. Twenty-two years later, on a dusty Texas back road, Bonnie and Clyde—"Romeo and Juliet in a Getaway Car," as one journalist put it—would meet their end in a bullet-ridden Ford.